Adelaide Convention Centre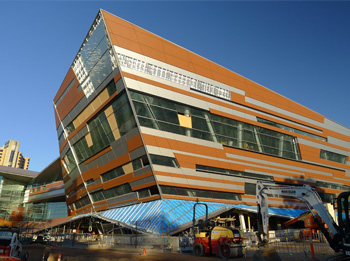 The Structured Cabling System has been designed to support Voice and Data applications with the necessary characteristics to enable 10Gbps Ethernet transmission over both copper and fibre optic cabling.
Cablelink were engaged as the communications contractor for Stage 1 of this project.
The Adelaide Convention Centre expansion will re-affirm the facility as one of the world's premier conference centres and boosting the economic and tourism contribution to the State of South Australia.
We had Installation Techs, Site Manager and a Project Manager/Team working together to ensure we adhered to the strict OH&S requirements and more importantly completed the project on time.
Cablelink are proud to offer a 25 year warranty on this installation.