Cablelink Services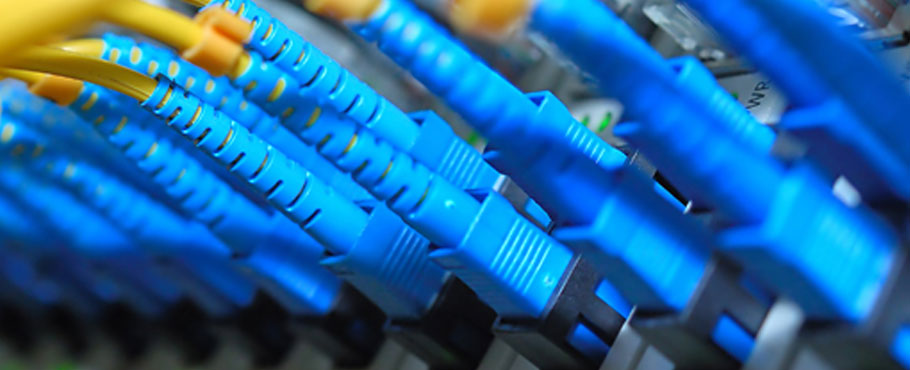 CUSTOMISED SOLUTIONS
With over twenty years of experience, and a record of forming successful industry partnerships, utilising vast acquired knowledge, Cablelink can offer full turnkey solutions for your business.
STRUCTURED CABLING
Utilising the benefits of the latest technology, Cablelink can design and install a certified cabling system for your business. Our highly experienced technicians will manage your project from design phase to installation with a full warranty guarantee. Cablelink Communications is proud to align with high end products like TE Connectivity (Krone and AMP), Siemon, Panduit, Molex and Clipsal
Cablelink's team of Technicians are fully qualified to install:
Using state of the art testing equipment, Cablelink ensures that all cabling installations comply with industry standards. Warranty activation occurs after final test results are provided to the manufacturer for approval and review.
TELEPHONY
Through a single point of contact our expertise can be utilised to provide freedom and flexibility to choose the right solution for your business, irrespective of size, structure or industry. We'll help you keep in step with a constantly changing market by giving you scalable solutions, including IP Telephony Solutions, Digital PABX and Key Systems, Unified Communication & Messaging and Call Centre Applications tailored to encompass emerging technologies and protect your investment.
FIBRE OPTICS
Cablelink offer a comprehensive design and construct service for your fibre optic network. Our team will discuss your current service needs, as well as your projected needs, and match a solution to best ensure your business' network is not left behind with yesterday's technology.
WIRELESS
Given the nature of the workplace environment, wireless technology is a very real requirement for many industries including, but not limited to, factories, supermarkets, hospitals and schools. Wireless networks ensure your employees can enjoy freedom within the workplace, providing an important addition to a cabled network.
Cablelink can conduct a workplace survey to discover the real needs of your employees and develop a wireless network to suit taking in to account signal quality, strength and coverage throughout your building or site.
TV AND PAY TV SYSTEMS
Cablelink can design, supply and install Free to Air TV and Pay TV systems to suit a vast range of environments including schools, offices, multi dwelling complexes and shopping centres.
AUDIO/VISUAL
The convenience and flexibility offered by digital technology is quickly becoming an intrinsic tool for business. Companies are commonly fitting their board rooms and workplaces out with the latest audio/visual systems; from video conference calls to complete multimedia presentations.
PUBLIC ADDRESS
A poorly designed public address system can be the downfall of any workplace. Like your surround sound system at home, a PA system needs to be carefully thought-out, planned and installed in order to be effective. Cablelink will work with you to understand your site needs and build a system that works for you.
CCTV
Video records are now seen as an essential aspect of business operations. There are any number of reasons for monitoring a business premises; general monitoring, monitoring of OHS, providing proof of 'duty of care' or building and production automation. Cablelink are experts in designing and installing IP based video systems that 'piggy back' on your existing ITC IP infrastructure.