SAFECOM Broadband Rollout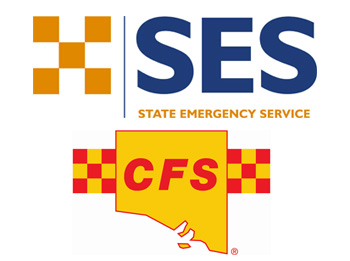 Cablelink's scope for this project was to Co-ordinate, Install and Commission the Telstra Broadband Services rollout for 471 CFS & SES stations around South Australia. The CFS & SES representatives enjoyed a "one point of contact" approach where our Technician planned the trip, liased with the site representatives and also carried out every installation.
The South Australian Fire and Emergency Services Commission (SAFECOM) is the agency responsible for supporting the Country Fire Service, Metropolitan Fire Service and the State Emergency Service, undertaking strategic policy planning, governance and resource allocation for the overall fire and emergency services sector. SAFECOM also supports emergency management planning across South Australia.
David Papagni was our contact from Safecom. This is what he had to say:
"SAFECOM IT thoroughly enjoyed working with Cablelink during the deployment of broadband services and associated hardware to the CFS and SES sites across South Australia. The team were extremely professional and pro-active during the rollout which contributed to the project being so successful, we also had some excellent feedback from the Volunteers during the rollout commenting on how happy they were with the quality of work completed."